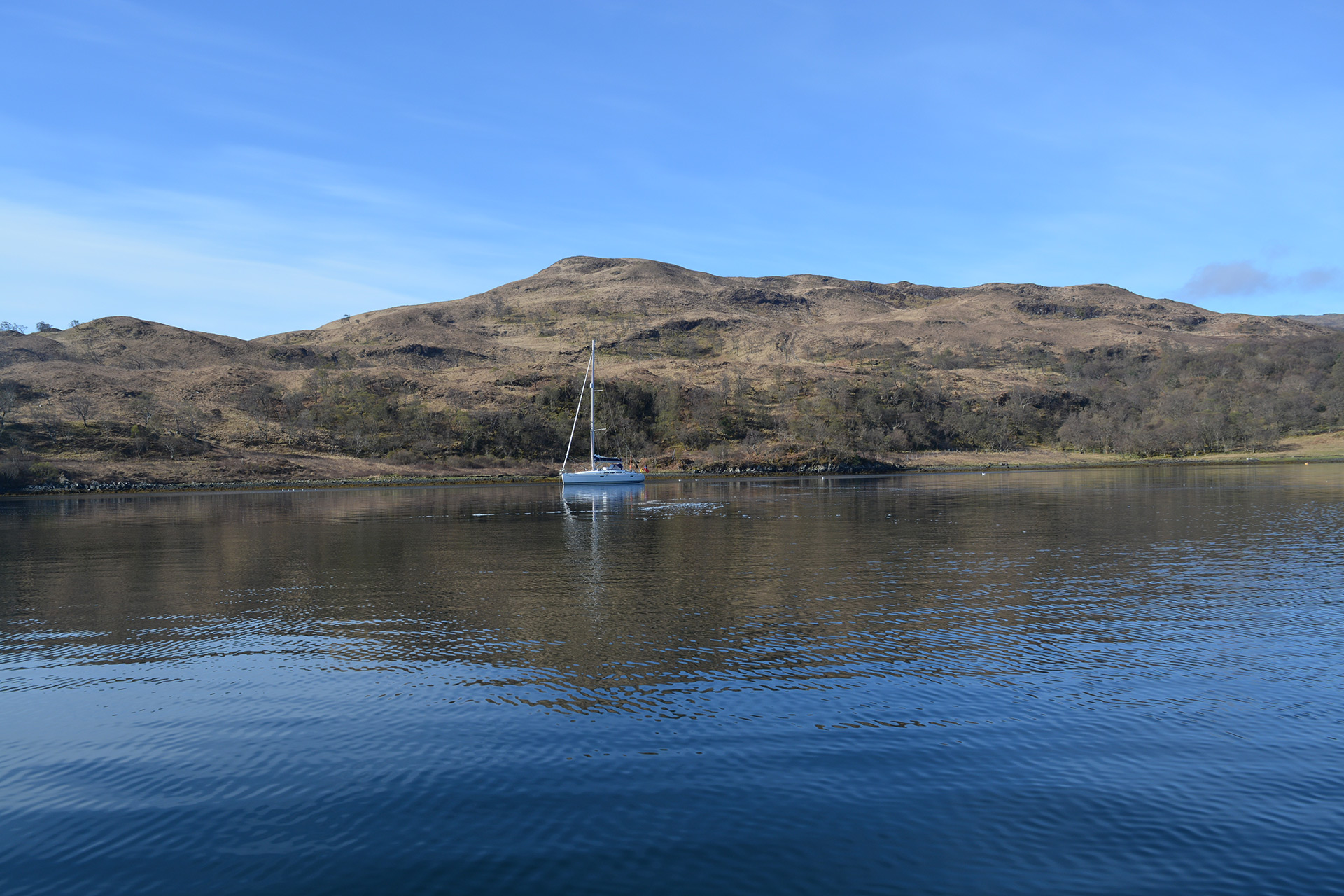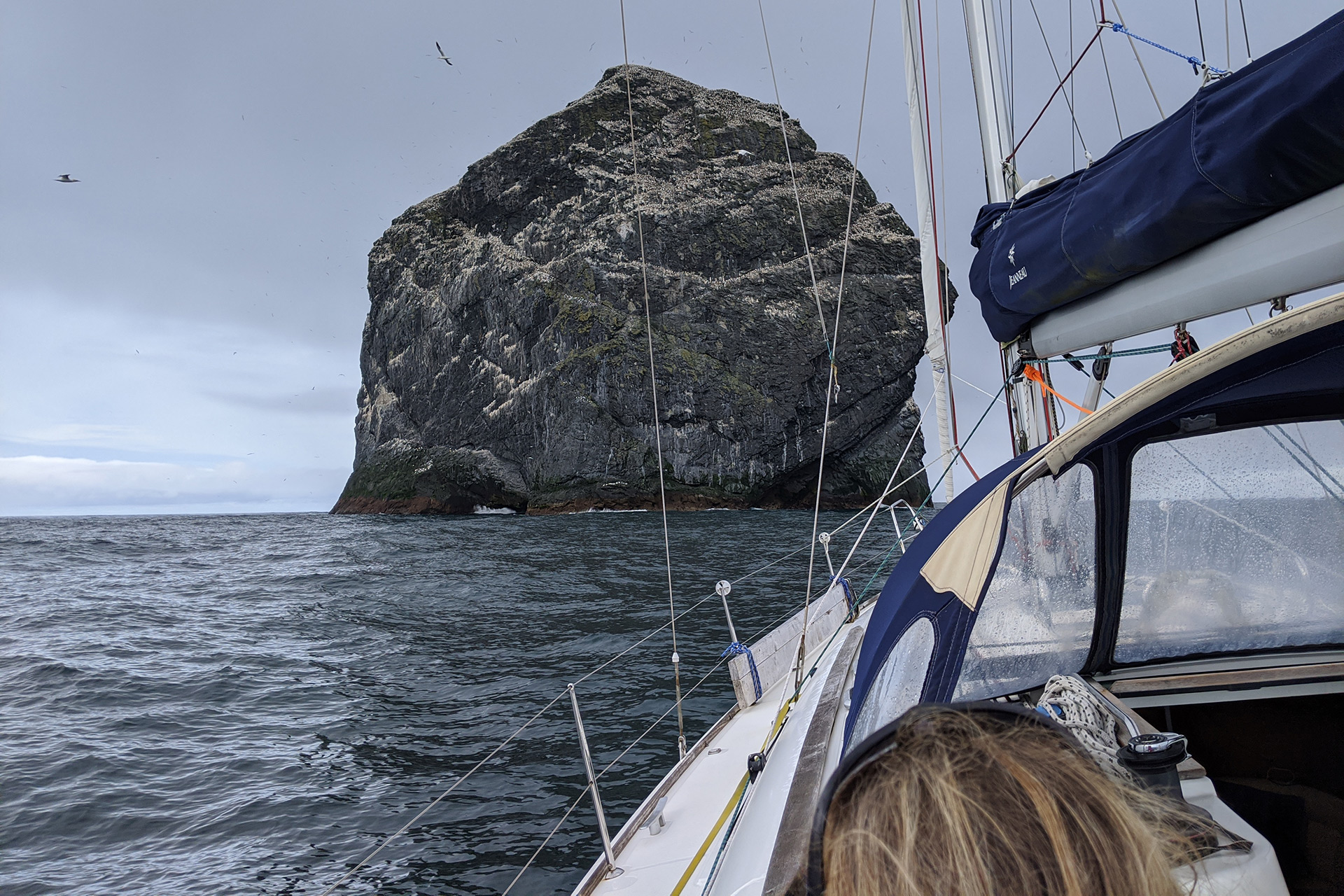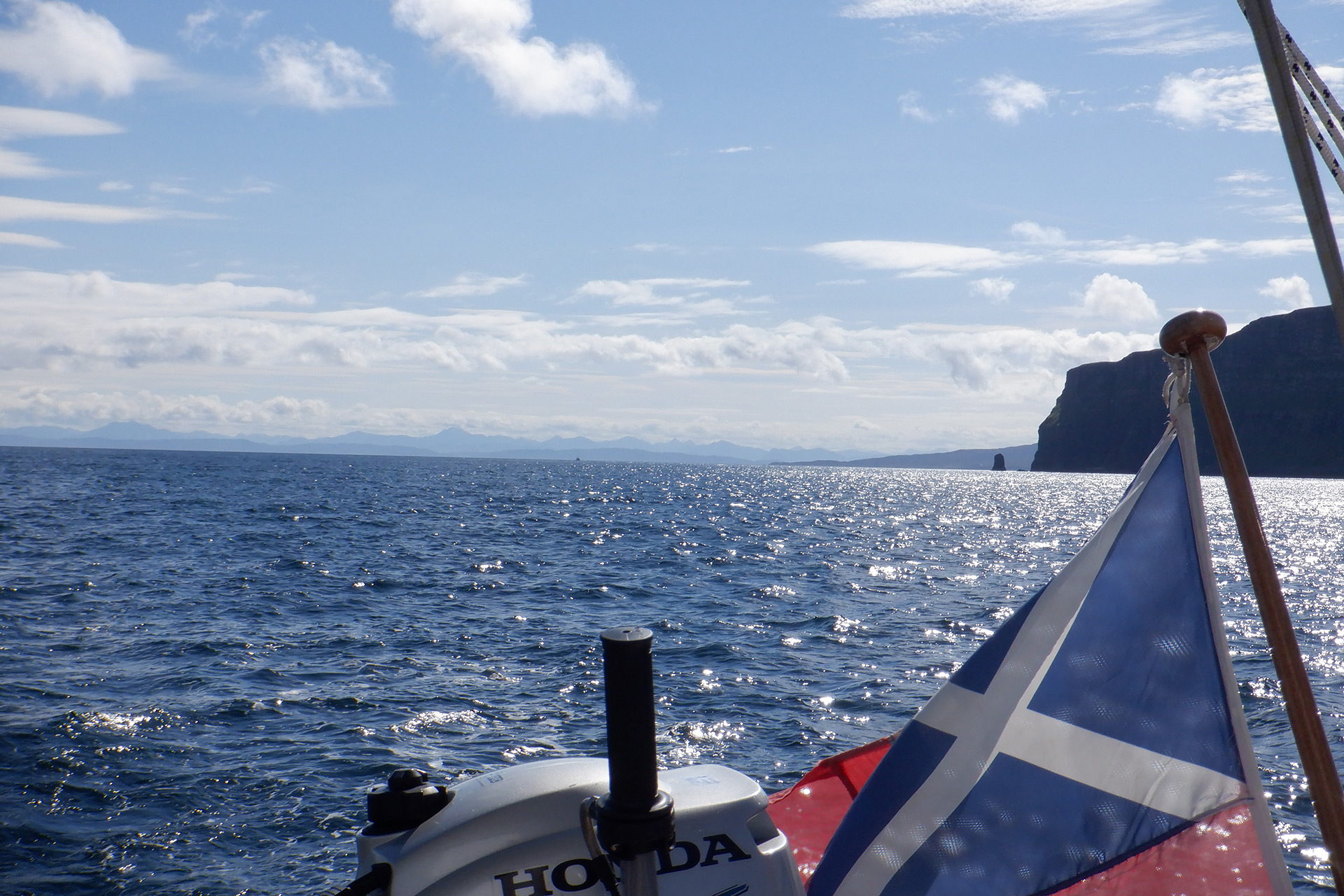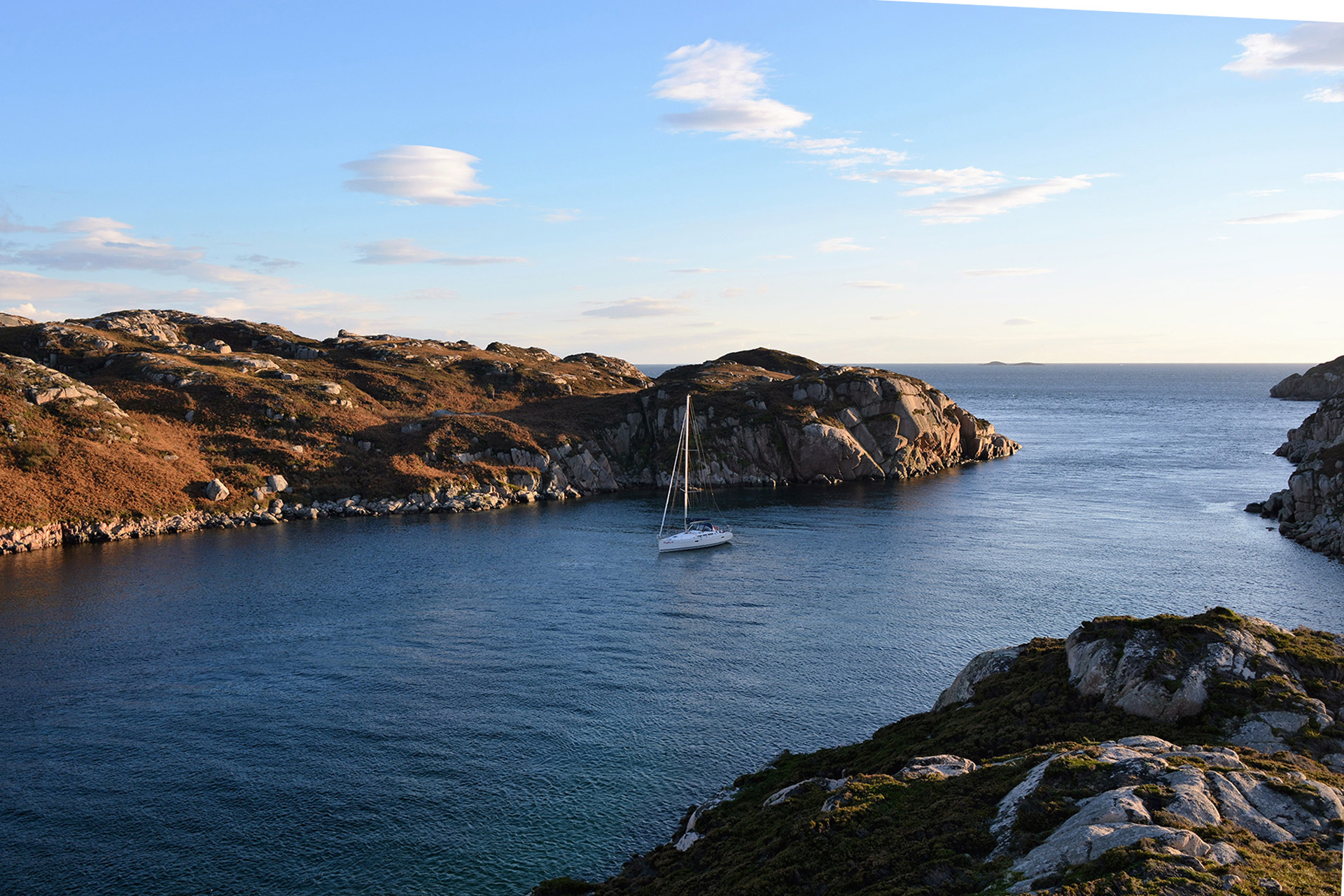 Environmental Ethos
Respecting and protecting our environment is something integral to our way of life and is no different in our business practices.
Building our wooden home, growing our own vegetables and working in education, we live as we teach and take delight in sharing those experiences with anyone we work with.
Stravaigin strives to minimise her impact on the landscape and whenever possible we raise the sails to harness the power of the wind to travel. She has an inboard engine fuelled by bio diesel which is of course used when necessary to negotiate tidal gates, speed up the journey if necessary to reach ports safely and to enjoy time ashore. She is fitted with solar panels and wind generator that provide power for induction cooking and generation of battery power for tech charging and lighting, even with her own TV screen aboard so we can cosy down to enjoy a movie while sheltering in a beautiful bay on rainy evening. All powered by the wind and sun.
We use Eco compatible cleaning products and toiletries where possible and of course recycle our waste in ports.
Supporting our communities is very important to us so we source our food and services from trusted local suppliers and producers and obtain extras treats along the way from friends and acquaintances like fresh mussels, crab, lobsters and oysters. Having lived and worked in the area for over 30 years we are lucky to have a wide circle of friends and associates so take advantage of connections that mutually benefit where possible.
Wherever possible when we visit remote beaches we will endeavour to do our bit by an impromptu beach clean where we will collect debris especially plastics and bring it back for appropriate recycling.
Unlike other sailing companies we live permanently in our sailing area and are not seasonal visitors, relationships have been built over years and we really will be sailing in our home waters.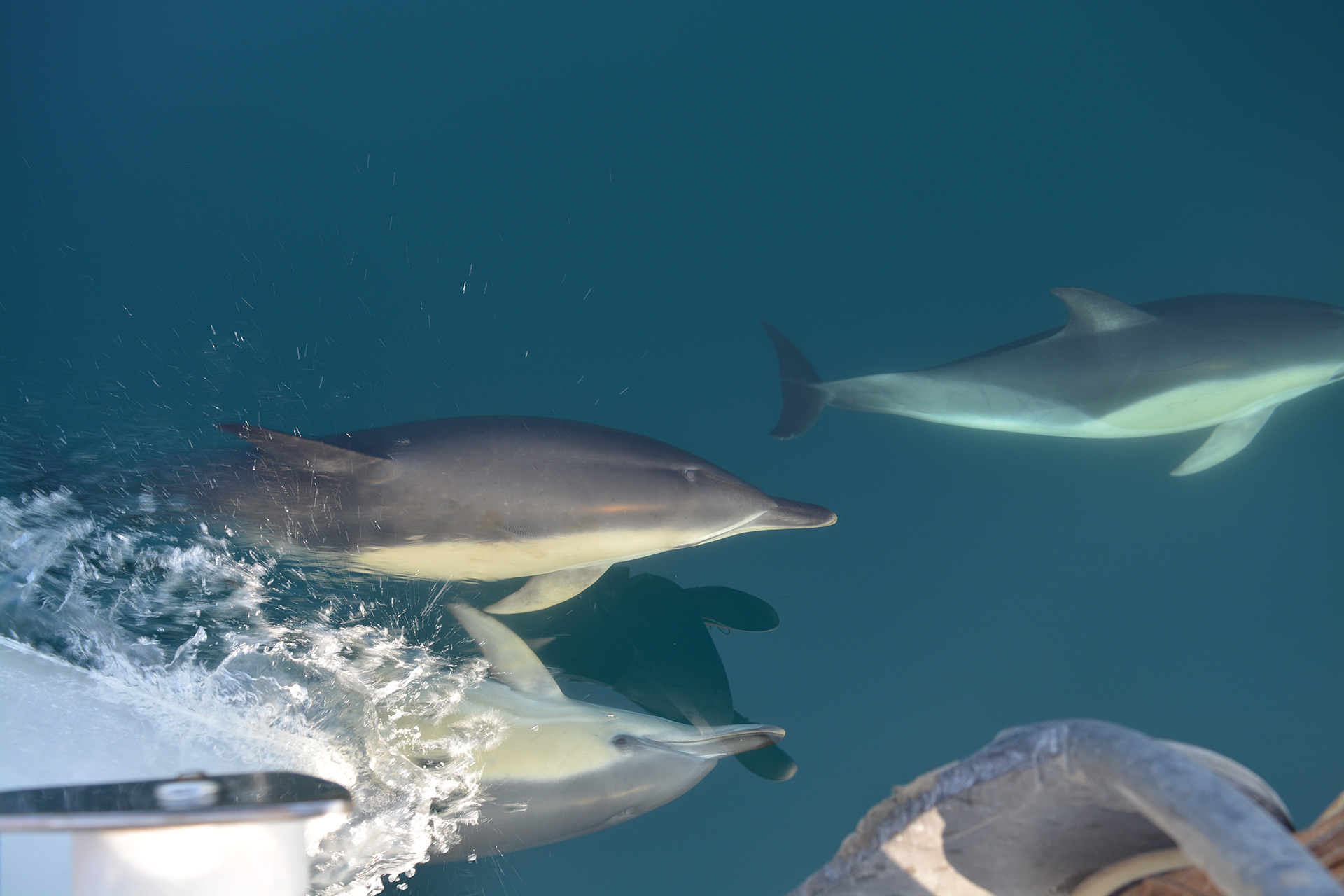 Education
Stravaigin has a strong relationship and important part to play in outdoor education. She is chartered by the University of the Highlands and Islands to run various trips including expedition-based journeys in Scotland and abroad facilitating multi activity expedition trips and field courses in the marine environment. Students of the Marine and Coastal BA (Hons) regularly come aboard and gain experience in sailing, take qualifications or enjoy her as floating classroom to undertake a Blue School syllabus containing all aspects of marine and coastal tourism.
She has yearly bookings from an international summer school for flotilla sailing trips along the west coast giving children and young adults experiences they learn form and take away memories of jumping off the stern and swimming with seals, to sunbathing on deck, playing races in the dinghy and chilling out in the evening with hot chocolate and movies.
Further education students enjoy trips on Stravaigin complementing their courses in Marine Outdoor Leadership and benefit for team building, decision making and goal setting as well as technical skills in navigation, route planning, forecasting and sail training. Training the next generation of ocean stewards.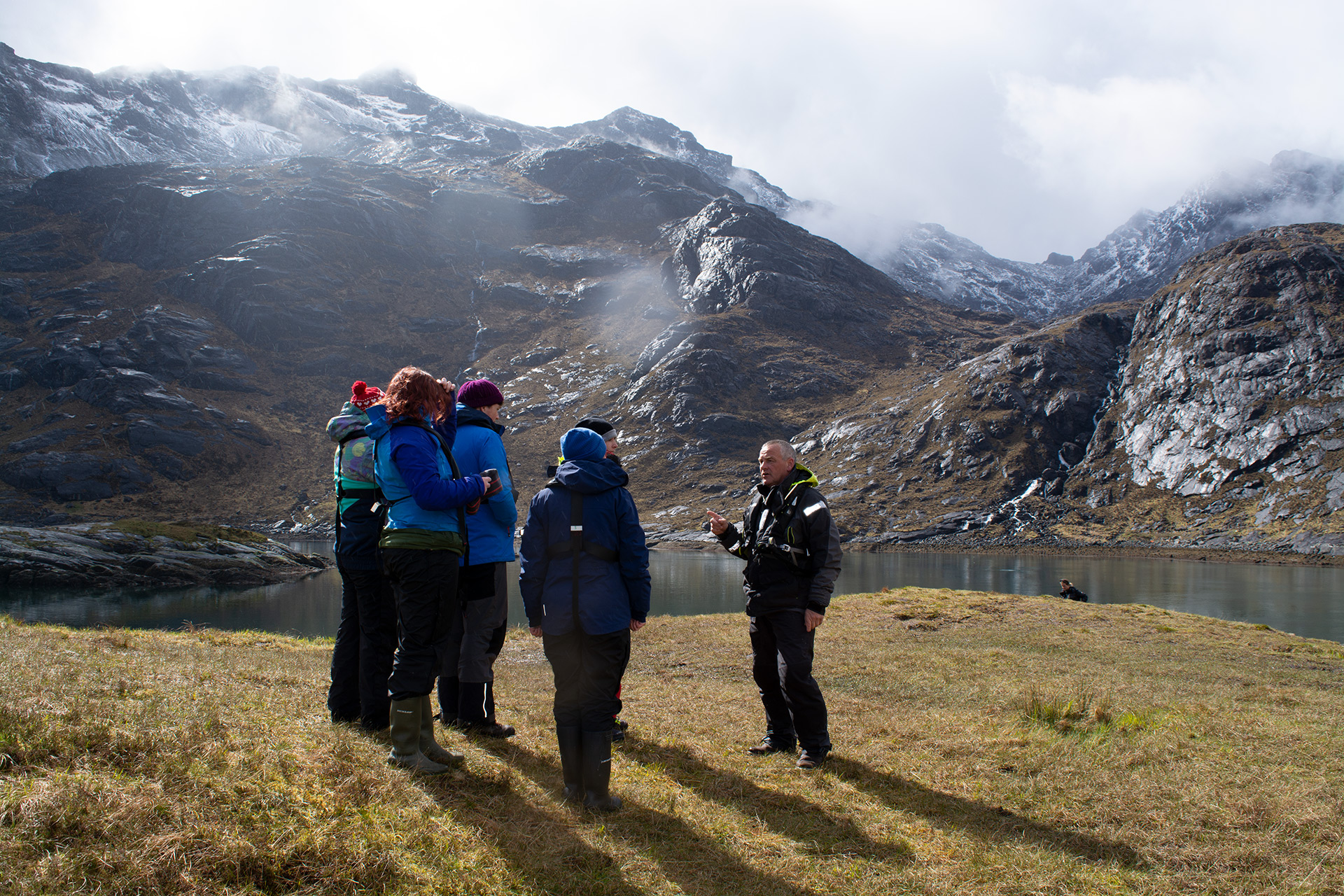 Giving Back
We at Stravaigin Sailing aim to give back to the environment we live and work in, the people we engage with and the communities we are part of. We are very conscious of our place in the world, our interaction with the natural environment and our role within rural communities therefore we aim to sustain and support these whenever possible.
Through our education work, our commitment to sustainable tourism in delicate coastal and island communities and sourcing our supplies, it is important to us that we do what we can, using local produce whenever and wherever possible and supporting local business and employment.
Through ongoing relationships such as our internship program we aim to help develop the future custodians of our beautiful but fragile environment.
Buying local and sustainably sourced produce wherever possible
Fish and shellfish:  wherever possible sourced either direct from boats or suppliers that land in Oban Harbour negating/reducing the "air miles" we even keep the "sea miles" to a minimum! While on our trips we like to support our network of friends and contacts along the west coast so we will take these opportunities to obtain supplies wherever we can. Some of our contacts are:
Oysters: Caledonian Oyster Company, Loch Creran
Shellfish:  Inverlussa Mussels, Loch Spelve. Hand dived Scallops, Grant Fulton, Isle of Harris. Langoustine, Ian Stewart, Lochaber. 
Meat: (Venison) Forest, Field & Glen, Barcaldine. (Pork) Wee Pig Company, Glen Musdale.  (Lamb and Beef) Jacksons of Oban
Veg: Naked Veg, Oban
Internship and Education
We also feel a responsibility to inform our guests by interpreting the environment we cruise in, so as to leave our guests better informed about the area they sail in and the people and wildlife that make these special places their home.
Stravaigin has a partnership with the University of the Highlands and Islands (UHI), proving charters for student expeditions, field trips, courses and leadership sailing experiences and though a work placement internship takes on a suitable student to assist with all sorts of marine tourism projects from social media marketing to extra crew on trips. In return for this we help mentor them through the RYA qualification schemes and enhance their education on the marine environment, allowing us the privilege to develop the next generation of ocean stewards.
Outdoor Education and Experience, Dedicated Programmes
An important and significant part of our life has been involved with delivering outdoor experiences and education to underprivileged children/young people and those with special needs and found this aspect of our working life extremely rewarding. We would like to continue this involvement and aim to give back to these groups what we can, we realise that small experiences aboard a sailing yacht will not in itself completely change an individual's life, but with ongoing commitment and mentoring it can be a catalyst for positive change. The healing power of the marine environment should not be underestimated and particularly in these challenging times, we feel the benefit of engagement with the natural environment in aiding mental health.
A percentage of the fees we charge for our holidays and courses will be used to help us deliver these experiences to groups of people whom would otherwise not have this access to this. If you feel you would like to support us further by adding a little extra to your booking fee, that would be wonderful and a great way of "giving back" we will make sure we keep this money in a separate account to use help us to facilitate this program. There is always a need for people to help on a voluntary basis during these special trips, let us know if you have some time and/or other skills that may be suitable to enhance an experience then we would love to hear from you.