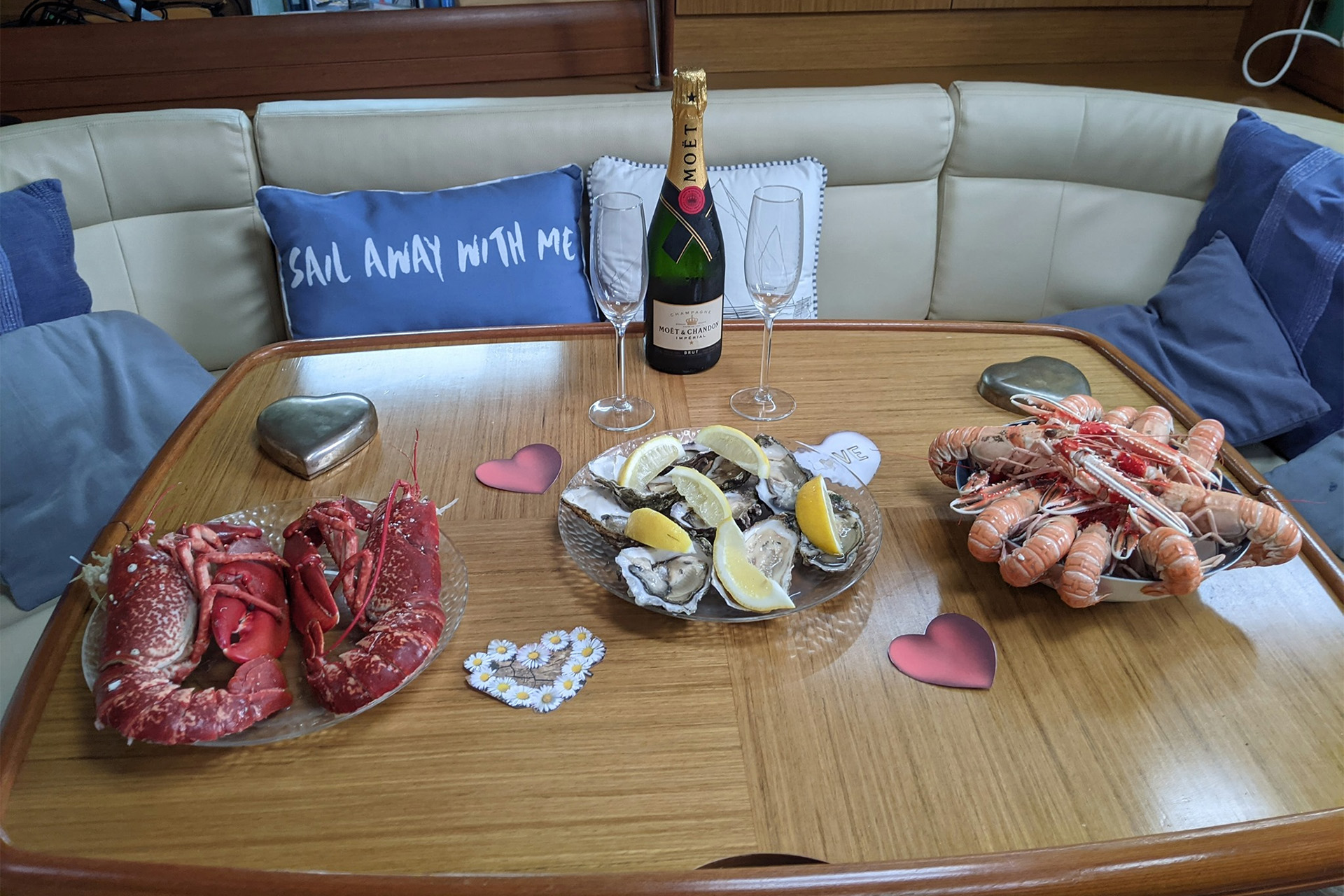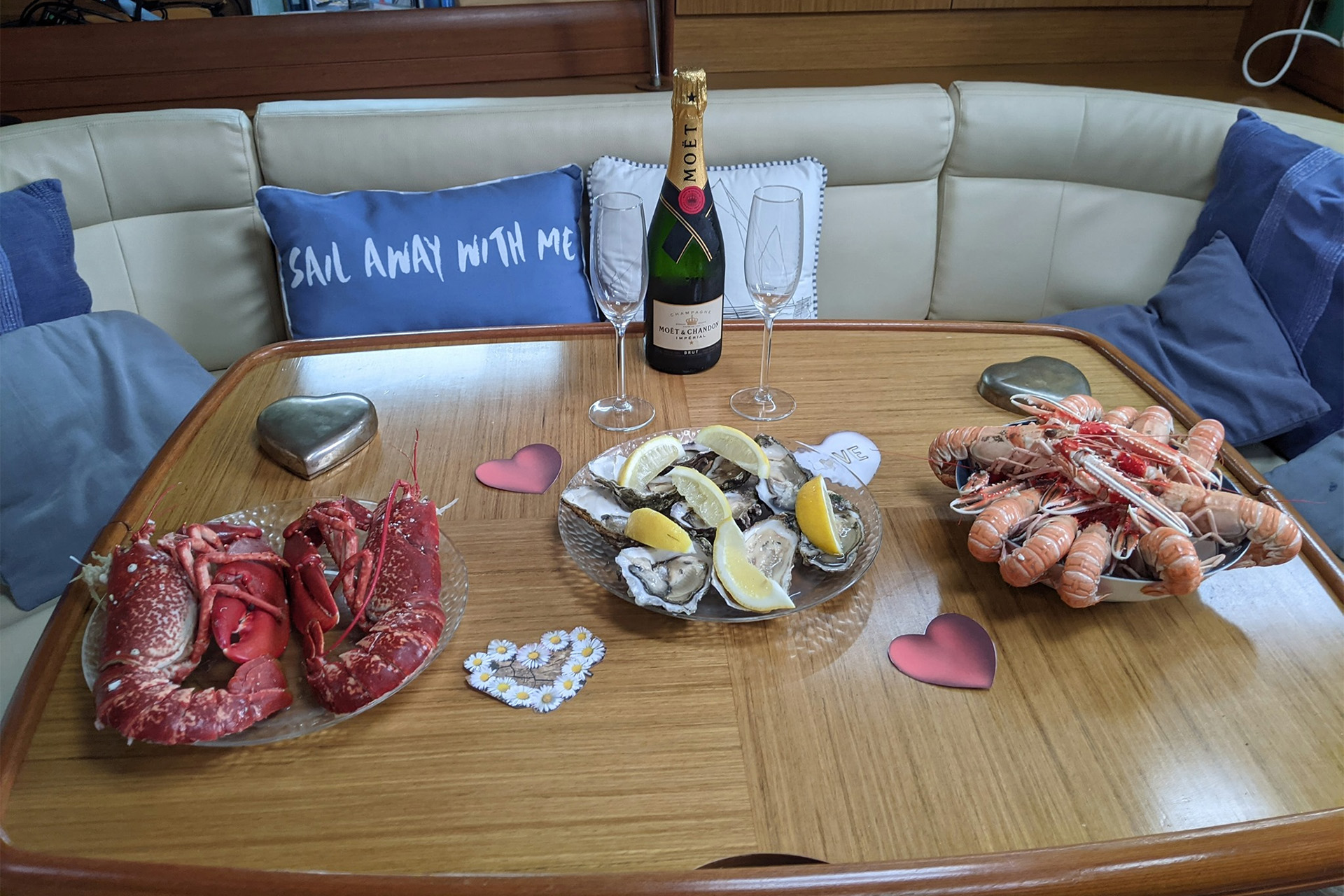 Dining on the Water
At the end of a full day sailing, once we have dropped the anchor or tied alongside a berth, is the perfect time to freshen up, pour a glass and sit down to share a tasty, homecooked meal with your crew mates.
Food is something we pay particular attention to on Stravaigin, we like food! We believe in serving delicious locally sourced produce, fresh from the sea or off the local lands whenever possible.
We work closely with our local suppliers, who are excellent at delivering our produce straight to our door or we collect locally from them, to provide you with the best the west coast of Scotland can offer.
A chance meet up with a prawn boat or scallop diver often results in a fresh catch brought aboard and cooked in front of you, we even have top tips on oyster shucking and lobster hypnotising!
We pride ourselves on using excellent produce that we enjoy as a family and take pride in sharing with our guests.
Meat
Our meat is mainly venison from Forest Field & Glen- sourced and processed in Barcaldine our home village, the deer responsibly culled from the surrounding forest area.
Lamb is supplied by local Oban Butcher and friend, Alister Jackson and we enjoy a bit of craic when we go to collect it from the shop!
Fish
The fish we serve, if not brought on board by chance meeting, is supplied by Iain Stewart and delivered from Mallaig freshly landed. We use sustainably caught white fish and only hand dived scallops and creel caught langoustine if on the menu. We choose not to serve farmed salmon.
Local friend and shellfish farmer of the year 2022, Judith Vajk, supplies our amazing oysters. A zinc packed power treat, served chilled and with her own recommended accompaniments. Caledonian Oysters is along the loch side from our home so it is too tempting to pop in for a chat and a delicious oyster shot when out for a walk.
Bakery
Baking, a real treat on a chilly morning after a bracing swim, is a real family affair. If not baked by the Captain's own wife or Mum is supplied by our son's partner Holly of Solace Bakery, especially home baked for us. Sticky cinnamon buns, huge gooey cookies, tangy lemon drizzle cake and moist spicy fruit loaf are just some of the sweet treats awaiting you.
The menu is carefully designed to offer you a different dish each day, some meat, some fish and some vegetarian to make sure it is healthy, varied and delicious! We strive to use local produce whenever possible which is better for you, the environment and benefits the local coastal communities we call home. One Ocean, One Earth, One Home.
Have a read at our reviews and you will see why our guests love our food just as much as the amazing scenery and experiences aboard Stravaigin.