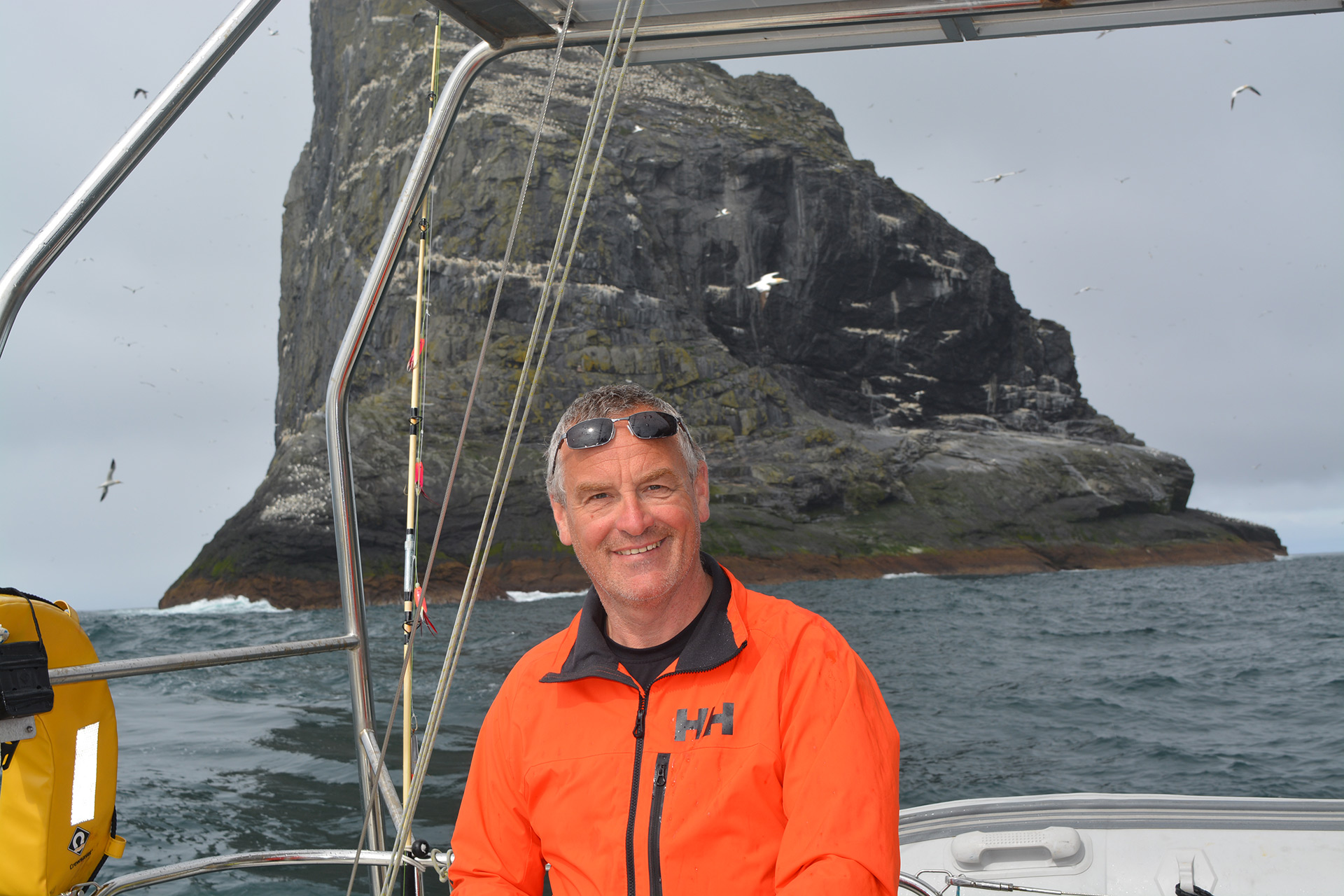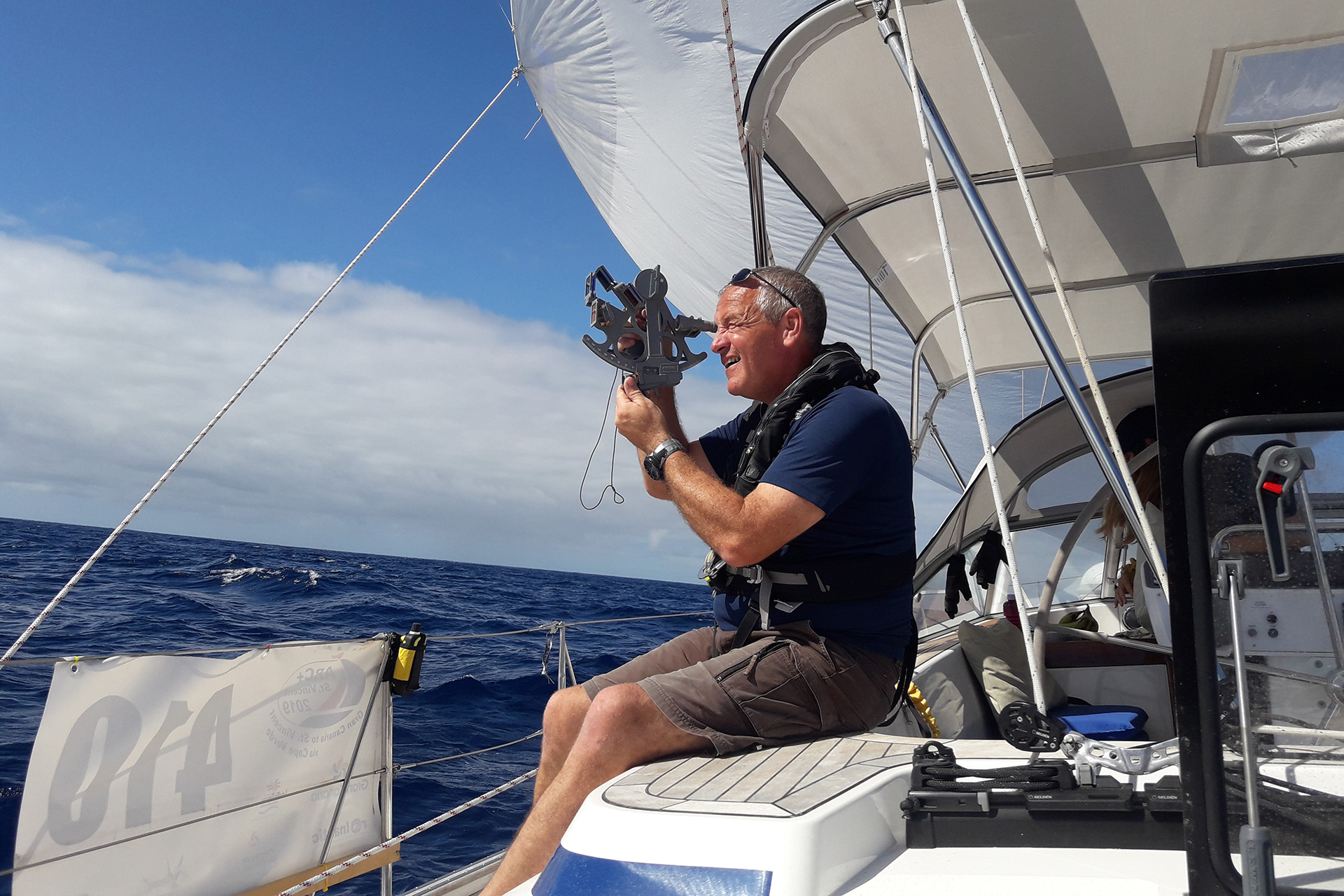 About Us & Our Crew
Living and working on the west coast of Scotland, we are proud of our heritage, culture and landscape. Building a home and raising a family on the shores of a sea loch we immerse ourselves in the joys and challenges of working in a highland coastal area.
The sea has always been a part of us, we took our sons aboard our first modest boat, a wooden clinker built daysailer, slowly building up experience, skills and qualifications to finally realising a dream and setting sail from our home to spend a year living aboard Stravaigin, exploring the Mediterranean as far as Malta, Azores and North Africa.
Our way of living, embracing our community, using locally produced, sustainable foods and respecting our environment as well as our destinations follows us into our business and is at the fore of what we do and offer.
Sharing our experiences, landscape, floating home, good food and knowledge is a privilege and something we relish.
We like to think our trips are experiences with friends we just have not meet yet.
We meet as strangers and leave as friends.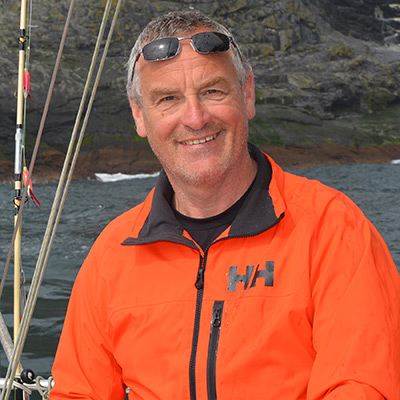 John Ormiston, Skipper
John Ormiston, originally from Speyside (therefore with a good knowledge of whisky!) lived in Ireland, Malta and France before choosing to settle on the west coast of Scotland near Oban along with his wife and fellow crew member, to raise their three sons.
Introduced at an early age to the joys and freedom of sailing he has been working professionally aboard sailing yachts for most of his adult life.
Qualified to Yachtmaster Offshore and taking on trans-Atlantic delivery work, as well as yacht charters and educational trips, he and his wife, spent a year living aboard and sailing Stravaigin from Scotland to and around the Mediterranean.
A qualified mountain guide, sea kayak instructor and associate educational instructor, he has freelanced for many adventure companies including National Geographic and World Challenge, taking guests on expeditions and trips in Scotland and also internationally.
---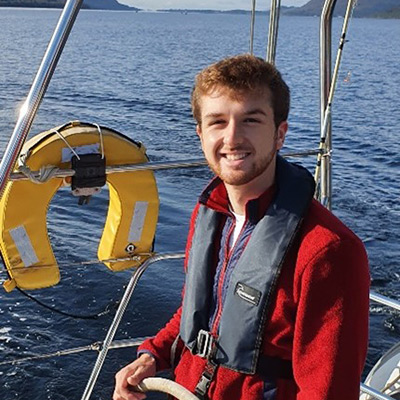 Angus Hulbert, Crew
Angus Hulbert is an undergraduate student of Marine and Coastal Tourism, studying at the University of Highlands and Islands. He has been dingy sailing since he started at university and has progressed through the years, he is now ambitious to learn about yachting and be part of developing sustainable sailing tourism.
Angus has been working on Stravaigin's social media as part of his second-year university work placement, ensuring there are regular posts allowing more people to enjoy the adventures of Stravaigin.
Angus has always had a connection to the water environment, as he competed nationally in white water slalom kayaking, getting into the UK Premier division, he has now diversified these skills into sea kayaking and enjoys exploring the Scottish coastline.
He is also a professional photographer who thoroughly enjoys getting out with his camera photographing the Scottish landscape and wildlife. Check out his Instagram and Website at www.angusmhulbertphotography.com
---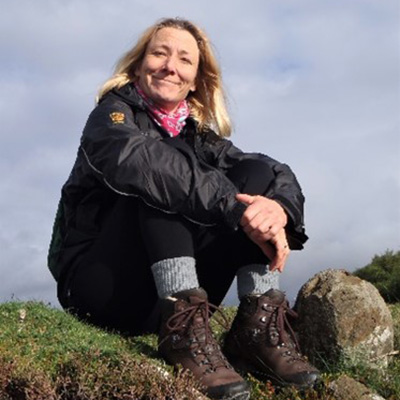 Heather Thomas-Smith, Hiking Guide & Wild food/Foraging Expert
Heather's love for the Outdoors and Travel has always instilled a desire to explore and enjoy natural landscapes.  She has travelled and trekked throughout the world, walked across Scotland numerous times, climbed many of its peaks, and now lives in Argyll amongst the scenery she loves. She was also fortunate enough to spend many years exploring the remote islands and anchorages of the West Coast of Scotland on their family yacht.
Her passion for wild foods stemmed from early childhood where many of the family exploits involved foraging and catching food whilst exploring the Hebrides, coasts, and wild landscapes of Scotland. Cooking freshly caught mackerel over a fire, pickling cockles, making wild fruit jams, frying puffballs, and learning to identify edible fungi were part of family life.
Heather is a qualified Mountain Leader. She is a member of Mountain Training, The British Mountaineering Council, and The Association of Foragers.
---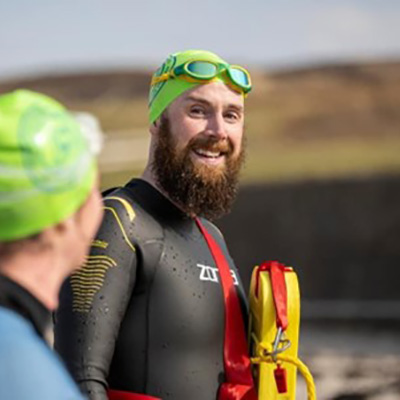 Dan The Merman, Swim Guide and Gaelic language & Culture Ambassador
Into the wild. Into the water.
Explore our unique west coast waters, above and below.
Dan the Merman is an open water swim coach and guide, based along the awe-inspiring coastline of Earra Ghàidheal - Argyll. He offers high quality professional open water coaching, guided snorkel and wild swim experiences for all, across this stunning corrugated landscape and beyond.
Dan the Merman is committed to sustainability and cares deeply about the globally significant biodiversity of Argyll and across the west coast of Scotland.  He travels by e-cargo bike across Knapdale in order to deliver his acclaimed experiences. Dan is also passionate about the indigenous language and culture of our coastline, Gaelic, and enjoys sharing knowledge of its intrinsic connection to nature and the stories that go with it.
If you'd like to explore majestic waters for a guided swim or snorkel with RLSS open water safety cover, or hone skills in the wild with a bespoke holistic coaching experience, Dan is your man! The Argyll Hope Spot is a unique marine protected area, the first of its kind in Scotland. Dan works closely with this community led initiative in the Sound of Jura.
---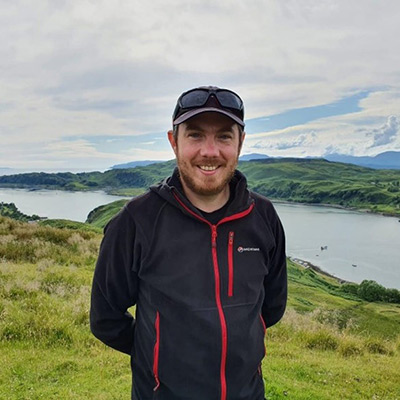 Craig Macdonald, Adventure & Activity Guide
Craig Macdonald lives in Ballachulish, on the west coast of Scotland. He can be found exploring the mountains and glens, hill walking or mountain biking. He loves Scotland's wild places, its rugged coastlines and soaring peaks. But his real passion lies in the long, intricate and often bloody history for which Scotland is famous and he loves nothing more than sharing this passion with all who join him on his travels. Loaded with stories – both humorous and fascinating – a day out with Craig is both rewarding and fun.
---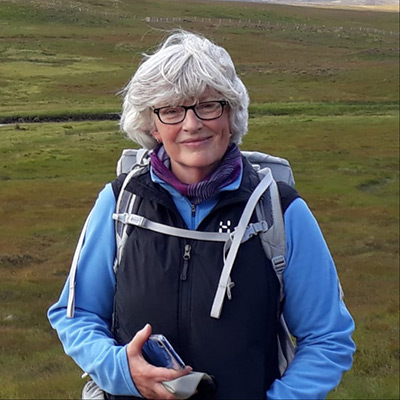 Gill McMillan, Adventure & Activity Guide
Having spent my earlier working life in healthcare, I've now found the best career there is; being a hiking guide, which allows me to share my passion for this amazing country with others. I'm a dedicated hill-walker and have completed the Munros (Scotland's 3000ft peaks – there are 282 of them). I enjoy long-distance trekking too, having walked across Spain on the Camino de Santiago but I always return to Scotland, rejoicing at the variety of landscapes: the drama of Skye, the majesty of the Cairngorms or for a leisurely coastal walk, every time is different.
Having worked with a variety of travellers from ages 10 to 80+, I know there are delights to share with everyone, whether that's exploring coastal rock-pools, tales of Celtic Saints or looking at the medicinal uses of some of our native flora. This is a country that captures the heart.
---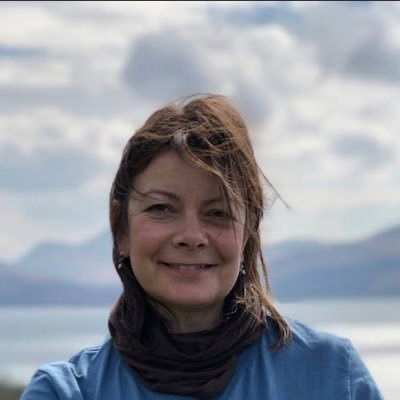 Annabel Lawrence, Environmental & Education Consultant
Annabel Lawrence has been involved in marine sector for over 20 years. As a member of the Archaeological Diving Unit at the University of St Andrews, Annabel became involved in many projects related to the survey and protection of shipwrecks under the Protection of Wrecks Act 1973. Annabel then ran her own recreational diving centre in the Sound of Mull for 12 years, she is also involved in the SMARTdiving project, the Argyll Coast and Islands Hope Spot, CAOLAS (Community Association of Lochs and Sounds) and is currently a board member of British Marine (Scotland).
As Module Leader for the  BA (Hons)Marine and Coastal Tourism Degree at West Highland College, UHI, Annabel and many of the students have gained valuable sailing experience and training aboard Stravaigin with John Ormiston.
---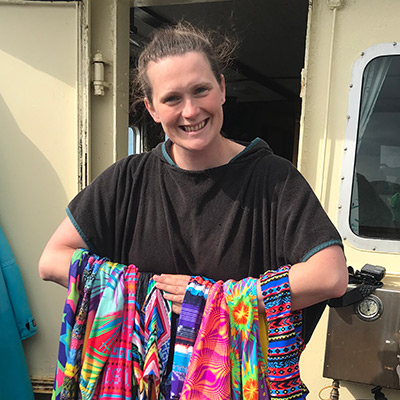 Sarah Wiseman, Swim Guide
Tutoring, teaching, and coaching are not only my passions, but defining aspects of my life. Even with over 15 years of professional experience, I continue to seek ways to expand my knowledge and skill set so I can provide the absolute best support to my swimmers and learners.
Whether you want to hone your existing swimming technique or learn a new stroke, I can provide the guidance and inspiration you need to succeed. I love what I do, and I am always maintaining my commitment to help others discover and reach their full potential whether that be in the swimming pool, the open water or learners paving their own ways to a dream career in teaching or coaching!